Graphs that Blow Your Mind...
Posted by Stuart Staniford on January 30, 2006 - 12:03am
...or break your jaw when it hits the floor. I was working on a different piece when I stumbled across these numbers and I couldn't resist posting this graph immediately.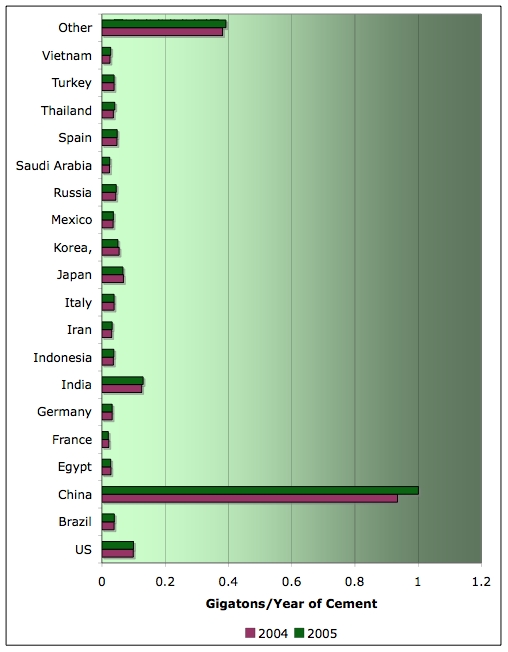 Annual production of cement by country in billions of metric tons. Click to enlarge. Source: USGS.
Cement is mainly used to make concrete, and is sort of the "active ingredient" in concrete - it is combined with sand and gravel in roughly fixed proportions. So cement production is a rough proxy for the total amount of construction going on in a country.