Linearizing a Gaussian
Posted by Stuart Staniford on January 11, 2006 - 9:41am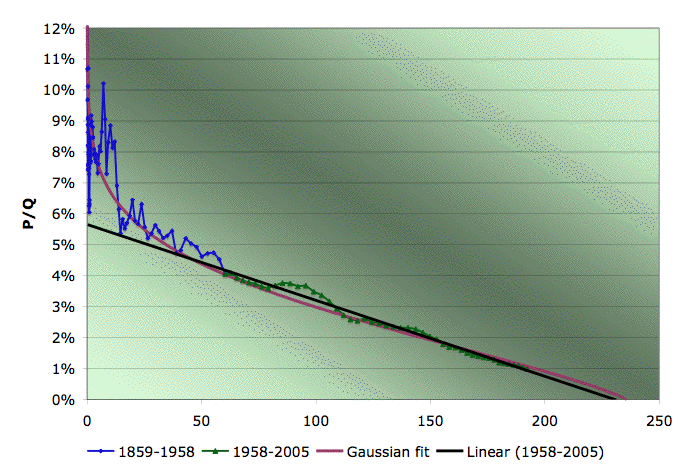 EIA Field production of crude in the US, logistic (Hubbert) fit based only on 1958-2005 data, and Gaussian fit (quadratic fit to log of all the data). Source: EIA for the data.
I didn't think to make this picture the other day when writing about Predicting US Production with Gaussians. It seems to explain a lot.
There seem to be two salient points:
A Gaussian turn-on explains why the data lie above the linear fit early on in the life of the production history.
The Gaussian extrapolates forward very close to the straight line. If a Gaussian is a better fit, we don't have to throw out the linearization technique for extrapolating. (Well, if the result holds true over a range of K, anyway).
(The second point was the one that I suddenly started wondering about at 5am while in bed. I had to run down to check. I'm going back to bed now.)