When Does Hubbert Linearization Work?
Posted by Stuart Staniford on September 29, 2005 - 4:17am
Hubbert Linearization of Saudi Oil Production. Credit Jean Laherrere.
An interesting question is to know when does this style of Hubbert Linearization work? The empirical answer for a small non-random sample of five countries and one state is that it always seems to work as a pretty decent rough approximation once the graph has settled down into the linear regime. If anyone wants to post, or make, or suggest I make, a few more pictures, we can take this further. I would be particularly interested if anyone can come up with a country that has a decent section of linear regime that then goes substantially non-linear. The rest of the pictures are below the fold.
Romania
---
United States
Credit Seppo Korpela.
---
Iran
---
Norway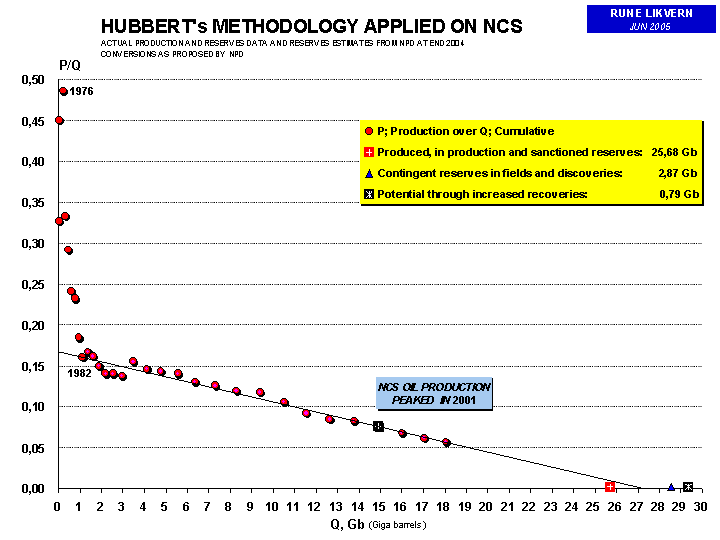 Credit Rune Likvern.
---
Texas
Credit Jeff Brown.