Peak Oil Salvation?
Posted by Dave Cohen on January 4, 2007 - 12:55pm
As we start off 2007, it seemed helpful to list the oil producing countries that Oil Drum readers might keep an eye on, both in this and future years. Often, the global production curve is presented in an undifferentiated way or is divided between OPEC and non-OPEC countries (as with the EIA). Other standard data sources such as the IEA, BP, Oil & Gas Journal, etc. usually break out production by region.
Taking a different approach, I decided to single out those countries that have made significant production increases in recent years — defined as any producer nation that has contributed an additional 0.5% to the current global liquids supply from fossil fuels (crude oil, condensates + natural gas liquids) since the year 2000. The result is shown in Figure 1.
Countries contributing at least a 0.5% increase since 2000 in world production of liquids fromfossil fuels (grey) versus the rest of world (blue). Does not include CTL or GTL. Data from BP — Figure 1
Will these difference makers deliver us from the turbulence & chaos of economic contraction and provide peak oil salvation?
Figure 2
shows the countries and their contributions individually, while
Figure 3
shows the 10-year data trend plus an estimate for 2006.
The 9 significant producing countries.
Figure 2 — Click to Enlarge
The 10-Year Data Trend — 2006 is an estimate
based on EIA and Oil & Gas Journal data
Figure 3 — Click to Enlarge
A cursory analysis reveals that there have been two plateaus in oil production (as defined here) during the last 10 years, aside from the current one that began in 2005, the last year for which officially compiled data is shown. The first plateau was from 1997 — 1999 (percent change = +0.0018) and the second one was from 2000 — 2002 (percent change = -0.0075). What is striking in Figure 3 is that the world total follows the tally for the "Big 9" producers, whereas the Rest of World is almost perfectly flat since 1997.
What is the significance of this? You got me! Eyeballing the BP data, the criterion used for differentiating the "Big 9" was the first one I tried — it is completely arbitrary. Other countries, such as Libya, the UAE and Azerbaijan, have raised production but did not make the cut. However, I do believe we're on to something.
The metric used does confirm what we should already know at The Oil Drum. First, the largest contributions come from the deepwater producers (Brazil, Angola, Nigeria), the Middle East/North Africa countries (MENA — Algeria, Kuwait, Saudi Arabia), the Former Soviet Union (FSU — Russia, Kazakhstan) and — no surprise here! — China. Second, the list contains the two usual suspects, Russia & Saudi Arabia. Figure 2 clearly demonstrates the role both countries played in increased global production over the last 10 years and, especially, the more recent rise in the 2002 — 2005 period.
Here are some brief notes on the "Big 9" producers to guide us as we go forward into 2007 & beyond — perhaps to boldly go where mankind has been before.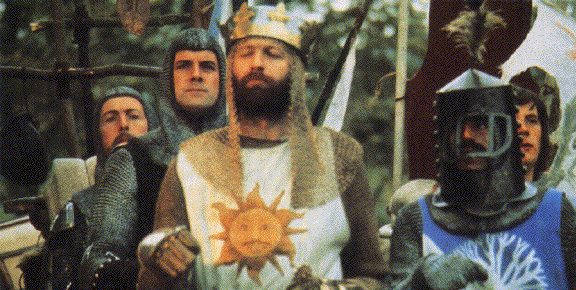 Man #1: Who's that then?
Man #2: I dunno know. Must be a king.
Man #1: Why?
Man #2: He hasn't got shit all over him.
Now, unlike some others around here, I do not like to predict the future. Unfortunately, being worried about peak oil, I am forced to be in the forecasting business. Therefore, consulting my chrystal ball, I will go out on a limb and make three bold predictions:
The Sun will rise tomorrow.

My beloved, but doomed, Denver Nuggets (with both Allen Iverson and Carmelo Anthony) will get to the NBA Western Conference finals in the Spring of 2007, where they will lose.

The net increase in Angola's oil production as measured in barrels per day from this month — January of 2007 — forward until January of 2010, will exceed the net increases of both Russia and Saudi Arabia — each taken separately — in that 3-year period over their 2006 averages as compiled in the BP data when all is said & done.
How's that?
Dave Cohen
Senior Contributor
The Oil Drum
davec @ linkvoyager.com